Sustainability in Taiwan's bike industry
Show Daily, 8 October 2023, Werner Müller-Schell
In the light of pressing environmental concerns, Taiwan's bicycle industry is transforming. Key players like Giant, Merida, and many more have begun significant shifts in their corporate strategies by making sustainability a top priority. It is the beginning of a long journey, as a look at current developments reveals.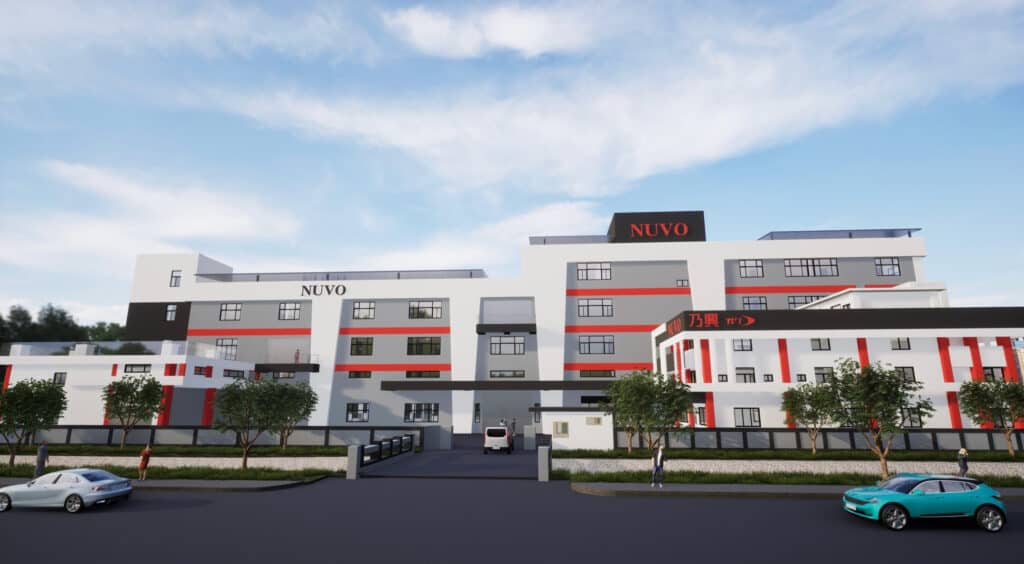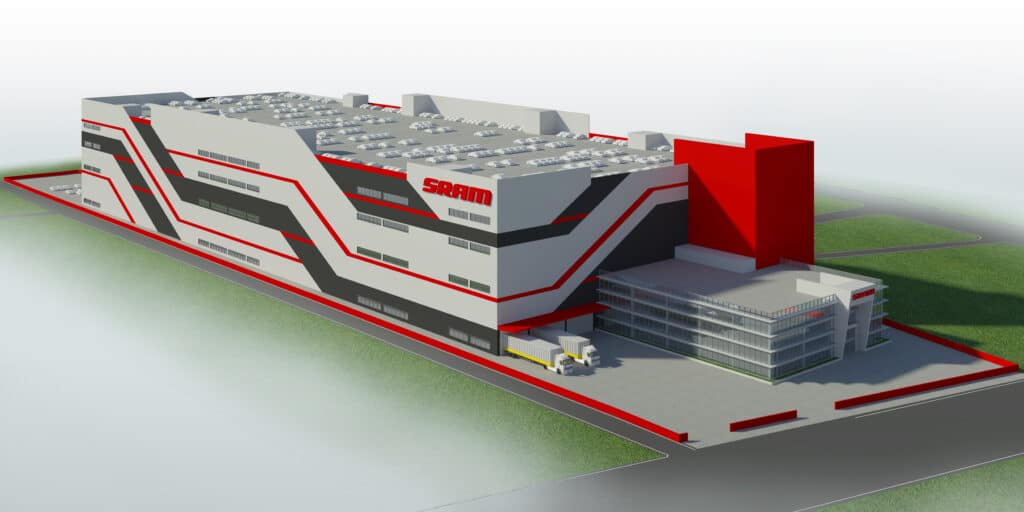 A green factory, entirely dedicated to sustainability. Currently, the new facility of bicycle accessory specialist NUVO is still under construction. However, in just a few months, the production plant, located a few kilometres southwest of Taichung, is set to commence operations – and also become a role model for the whole bicycle industry. The reason is an exceptionally eco-friendly concept: the 230,000 square foot factory has been designed following the sustainable building guidelines of Taiwan's EEWH certification (Ecology, Energy Saving, Waste Reduction, Health). "From a smart energy management system and solar panels on the roof to recycling options for production waste, everything within this factory is intended to minimise our ecological footprint," Marketing Director Amy Shih explains, adding that the new facility is merely a part of her company's broader sustainability strategy. "Our ambition is to be recognised as an industry leader in climate and environmental protection. Becoming the first green factory in Taiwan's bike industry would clearly support our claim – especially at a time when sustainability is a top issue in our industry," she says.
Indeed, with its soon-to-be-completed factory, NUVO stands at the forefront of what can confidently be described as the beginning of the green revolution in Taiwan's bicycle industry. 
The most significant environmental footprint in the cycling sector arises from extracting and processing materials like steel, aluminium, and carbon fibre. Taiwan dominates the production of these components, and brands worldwide depend on the Taiwanese bicycle industry"

Erik Bronsvoort
At this year's Taipei Cycle Show, the topic of sustainability was omnipresent among many companies. The green initiatives of many industry players demonstrate that climate and environmental protection are high on the agenda of a growing number of companies. These efforts range from launching products with a claim to sustainability, to the publication of sustainability reports, and to already completed actions that show that Taiwan's bicycle industry has entered the so-called "take-off phase" on its way to a greener future. These are strides that have long since caused a stir in the global bicycle industry as well – for good reason: after all, Taiwan plays a central role in the industry's nowadays widely-recognized sustainability ambitions. "The most significant environmental footprint in the cycling sector arises from extracting and processing materials like steel, aluminium, and carbon fibre. Taiwan dominates the production of these components, and brands worldwide depend on the Taiwanese bicycle industry," confirms Dutch sustainability expert Erik Bronsvoort, a renowned consultant of many bicycle companies on their journey towards a more climate- and environmental-friendly future. "Therefore, working together on the next wave of innovative, circular products is essential for the entire cycling industry," he adds.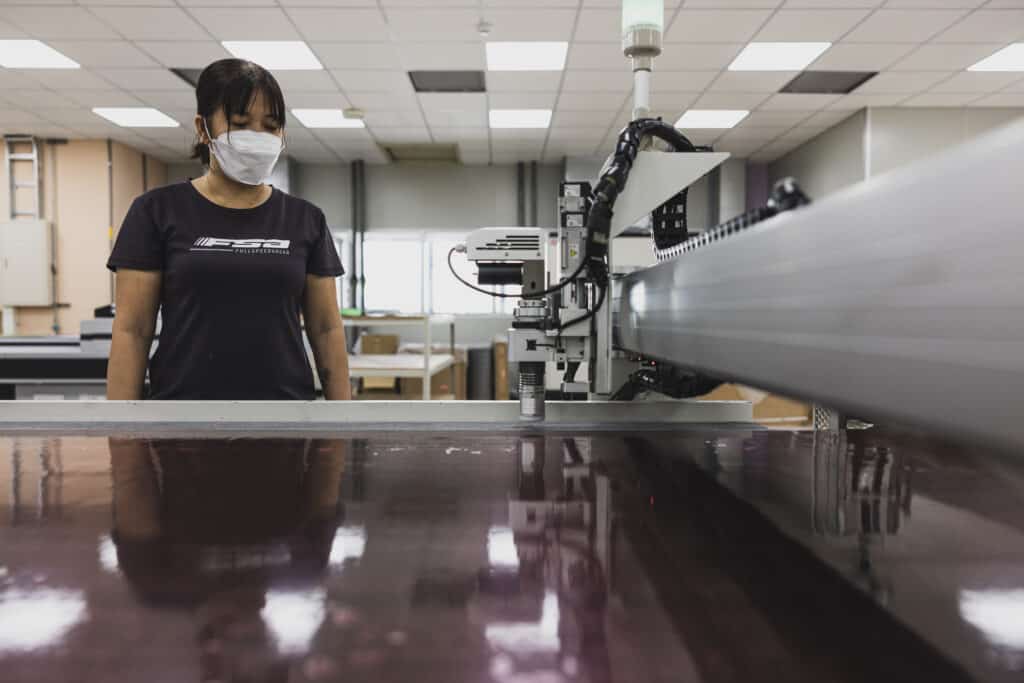 It is a call that has been echoed, as a look at the sustainability efforts of various key players shows. Industry giant Merida has recently completed a corporate report indicating the reduction of power consumption and CO2e figures over the last two years. Component manufacturer Full Speed Ahead has implemented several measures, such as removing plastic packaging and implementing a heat recovery system in its factory. Chain producer KMC, which has already been working for more than ten years on its carbon footprint measurements, has recently established an internal ESG committee to underline its sustainability ambitions. Parts specialist Tektro has drastically reduced the amount of plastic waste in its Changhua facility and is currently working on setting clear emission reduction targets in accordance with the Science Based Targets initiative (SBTi). And US manufacturer SRAM confirms that the environmental impact is a significant consideration in the design of its new facility in Taichung, which is scheduled to go into operation in 2024: "Energy efficiency, renewable energy, heating, ventilation and air conditioning efficiency, and creating a clean, inspiring facility with lots of natural light are some of the factors that are getting a lot of attention as we finalise the design," says company spokesman Alvise Rizzi.
The most notable sustainability effort in the Taiwanese bicycle industry to date, however, has been spearheaded by market leader Giant, which is the promoter of the recently founded Bicycling Alliance for Sustainability (BAS). The goal of the organisation – which is strongly reminiscent of Taiwan's former industry association A-Team – is to create a platform to interact, share ideas, and develop new ESG initiatives (Environmental Social Governance) to help the bicycle industry move towards more sustainable production practices. At the start, in autumn 2022, 33 companies had joined the organisation. Twelve months later, that number has already grown to over 70. "At BAS, the different members work closely together and set common goals – for example, saving 25 kg CO2e per bicycle by 2040," Jeff Chen explains. The General Manager of Novatec (Joy Industrial) is Vice Chairman at the BAS and, therefore, one of the driving forces behind the organisation's ambitions.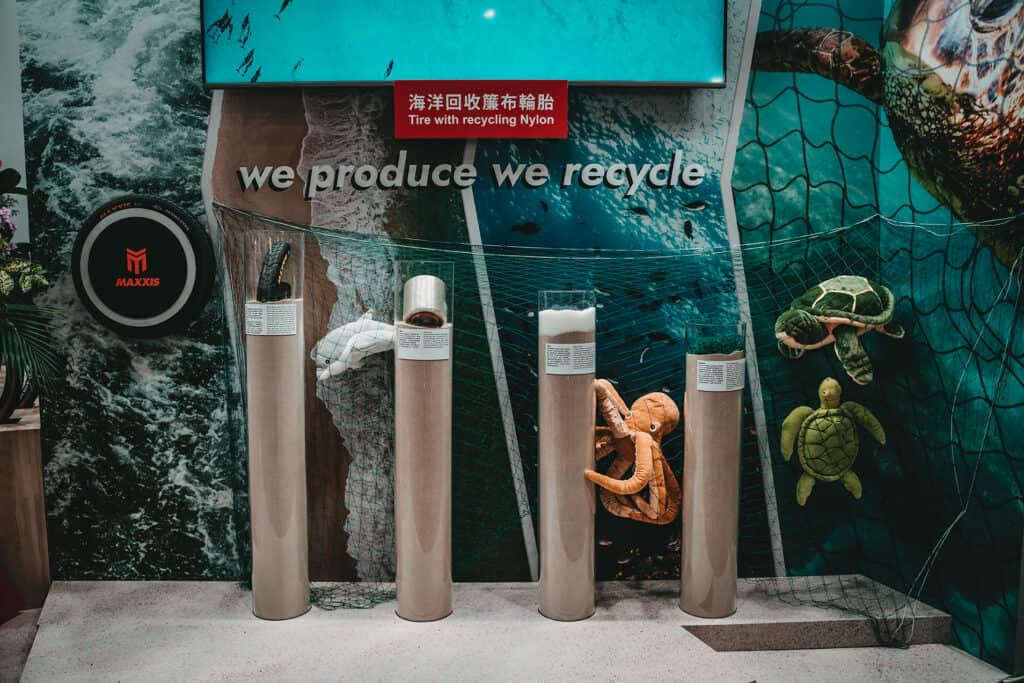 Novatec itself is an excellent example of a Taiwanese bicycle company that has anchored its sustainability efforts at the forefront of its corporate strategy. "Even though we had already implemented environmentally friendly measures earlier, our biggest strides started roughly two years ago," Chen says. "It will be a long journey, but we already have some success stories to tell – for example, replacing the plastic packaging of our hubs with paper or technological progress in the area of carbon fibre recycling." Regarding the Bicycling Alliance for Sustainability, he particularly appreciates the cooperation and exchange between the members: "We share our experiences in different areas and learn from each other. That surely helps the whole Taiwanese bicycle industry," he states.
Ann Chen, Vice President of Taichung-based saddle and grip manufacturer Velo, sheds light on the practical aspects of this cooperation: "BAS provides us with the opportunity to visit other factories and get insights from their operations. Furthermore, we have been enriched by numerous discussions and lectures focusing on diverse sustainability subjects. Such interactions are extremely valuable," she emphasises. Over recent years, Velo has also significantly focused on diminishing its environmental impact. The company has meticulously calculated its internal CO2 emissions per the ISO14060-1 standard – a benchmark for greenhouse gas quantification. The firm is also actively working on detailed CO2 analyses for individual models. And they are steadily incorporating greener materials into their product portfolio. "It's about taking small steps towards the bigger goal," Chen states, drawing attention to their innovative waste-reduction initiatives, which is another example of Velo's actions: "We have developed an in-house process to minimise foam waste and re-purpose foam pieces into saddles, grips, bar tapes and parts production."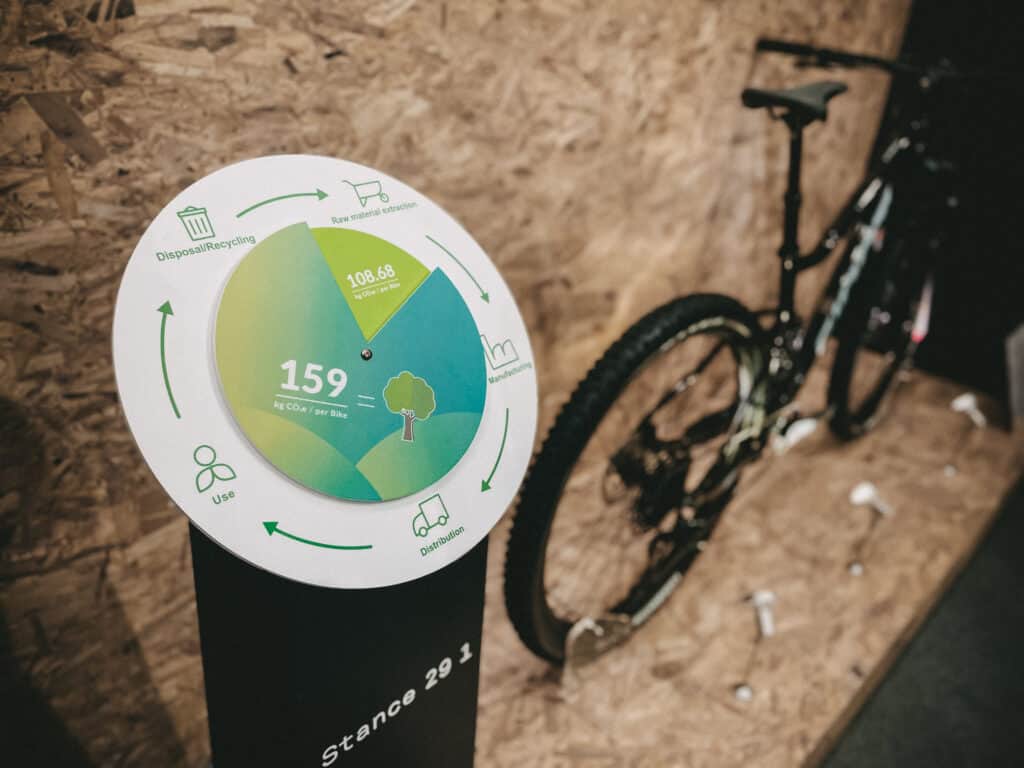 From greener production methods to large-scale industry initiatives – the sustainability efforts in the Taiwanese bicycle industry come at the right time. After all, in times when global warming is rising and climate impact is showing, the general political pressure on companies is continually growing. While the Taiwanese government has set the goal of "net-zero" by 2050, the European Union's forthcoming plans to introduce carbon tariffs on imports from 2026 on will have a big effect on the industry and underscore the increasing importance for exporters to monitor and actively decrease their carbon emissions. This is far from the only challenge the Taiwanese bicycle companies have to face on their path towards a greener future — knowledge-building and implementing large-scale measures will require a fair amount of time and resources. There's a pressing need for unified standards in CO2 emission calculations to ensure transparency. Additionally, the industry's reliance on raw material suppliers and their varying sustainability efforts will present ongoing challenges. Equally important is the economic dimension of this transformation: pursuing greater sustainability standards requires significant investments — a daunting prospect given the current economic challenges faced by the global bicycle industry.
Despite numerous obstacles, a deep dive into the sustainability initiatives of the Taiwanese companies reveals their commitment to a more sustainable future — and their readiness to amplify their efforts. One further example as an illustration of the industry's ambition is pedal specialist Marwi. "The bike industry indeed faces significant challenges. However, these challenges have not weakened our commitment to sustainability," comments CEO Coco Pai, emphasising that more and more consumers make product choices based on environmental considerations. "Additionally, regulatory compliance drives companies to adopt more environmentally friendly practices, fostering continuous innovation and improvement in sustainable development measures," she adds, referring to Marwi's long-term goal of zero carbon emissions by 2050. According to industry expert and sustainability specialist Erik Bronsvoort, a strong commitment to more climate and environmental protection is indeed the right approach: "The transformation towards more sustainability is a great opportunity for the Taiwanese industry to differentiate itself from the competition in the years to come", he says.
"The transformation towards more sustainability is a great opportunity for the Taiwanese industry to differentiate itself from the competition in the years to come"

Erik Bronsvoort
Amy Shih, Marketing Director at bicycle accessory specialist NUVO, echoes this sentiment: "We believe that paying more attention to ESG can build up customer loyalty, make operations sustainable and help us to gain a competitive edge," she explains, pointing to her company's new factory, which is set to commence operations in the middle of 2024. "The long-term goal of our sustainability strategy is to reach net-zero by 2050, and the new factory plays an essential role in that," says Shih, hoping that the new building can also serve as a role model for other industry players. "Building the first green factory in Taiwan's bike industry will not only set a significant precedent within the bike industry but also inspire others to follow." 
Source: https://www.showdaily.net/2023/10/pedalling-into-a-green-future/