Innovation: interim project management & advice
— your guide to sustainability in cycling
Innovation is key to make the transition to a circular economy. It offers an enormous opportunity for bicycle and apparel brands to make a big step in product design, business models and interaction with users.
It is time for the cycling industry to adapt and stop using finite resources, cause pollution and CO2 emissions, and leave so many high-tech materials to end up in a landfill or an incinerator.
Regulation, supply chain issues, customer attitudes, new business models, sustainable materials.
How to navigate all these different topics? And where to find the experience and capacity to realise the innovation projects required to make the changes?
Erik has been working as an innovation project manager for most of his career. He has a unique combination of an engineering degree, business focus, great interpersonal skill, creativity and a passion for cycling.
He brings experience in product development, process improvement, CO2-management systems and the circular economy.
Erik is your guide to sustainability in cycling.
Innovation
—
'In 2050, we live well, within the planet's ecological limits. Our prosperity and healthy environment stem from an innovative, circular economy where nothing is wasted and where natural resources are managed sustainably, and biodiversity is protected, valued and restored in ways that enhance our society's resilience. Our low-carbon growth has long been decoupled from resource use, setting the pace for a safe and sustainable global society.' – European Union
Having trained over 400 people from over 50 companies in circular design and business models, it is safe to say that Erik knows the cycling industry.
Advise
Do you need advise on your first steps, how to set up a strategy or feedback on product development? Erik has a pragmatic approach aimed at the right solution for your business. No nonsense, honest and aimed at your future in the circular revolution. From a couple of hours to long term coaching.
Interim Project Management
Innovation requires focus. The transition to a circular economy can provide you with that focus. But maybe you do not have the right skills or capacity in house to realise the innovation projects to make that transition.
Make Erik a part of your innovation teams as an interim project manager. Erik will bring value to your company by keeping a close eye on the business needs and the progress of the project.
Experience includes:
Engineering:
Software:
CO2-management:
Roadmaps in the cycling industry: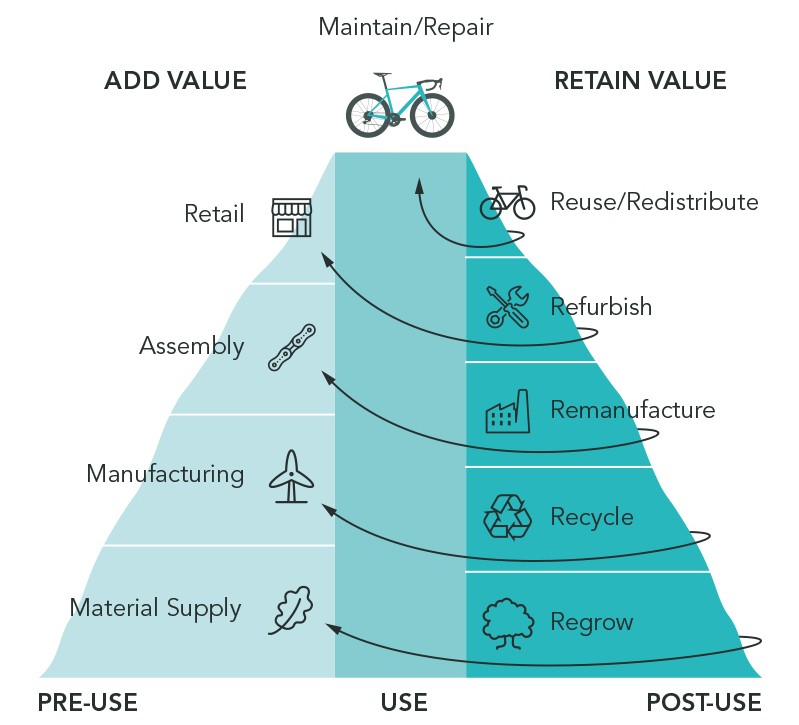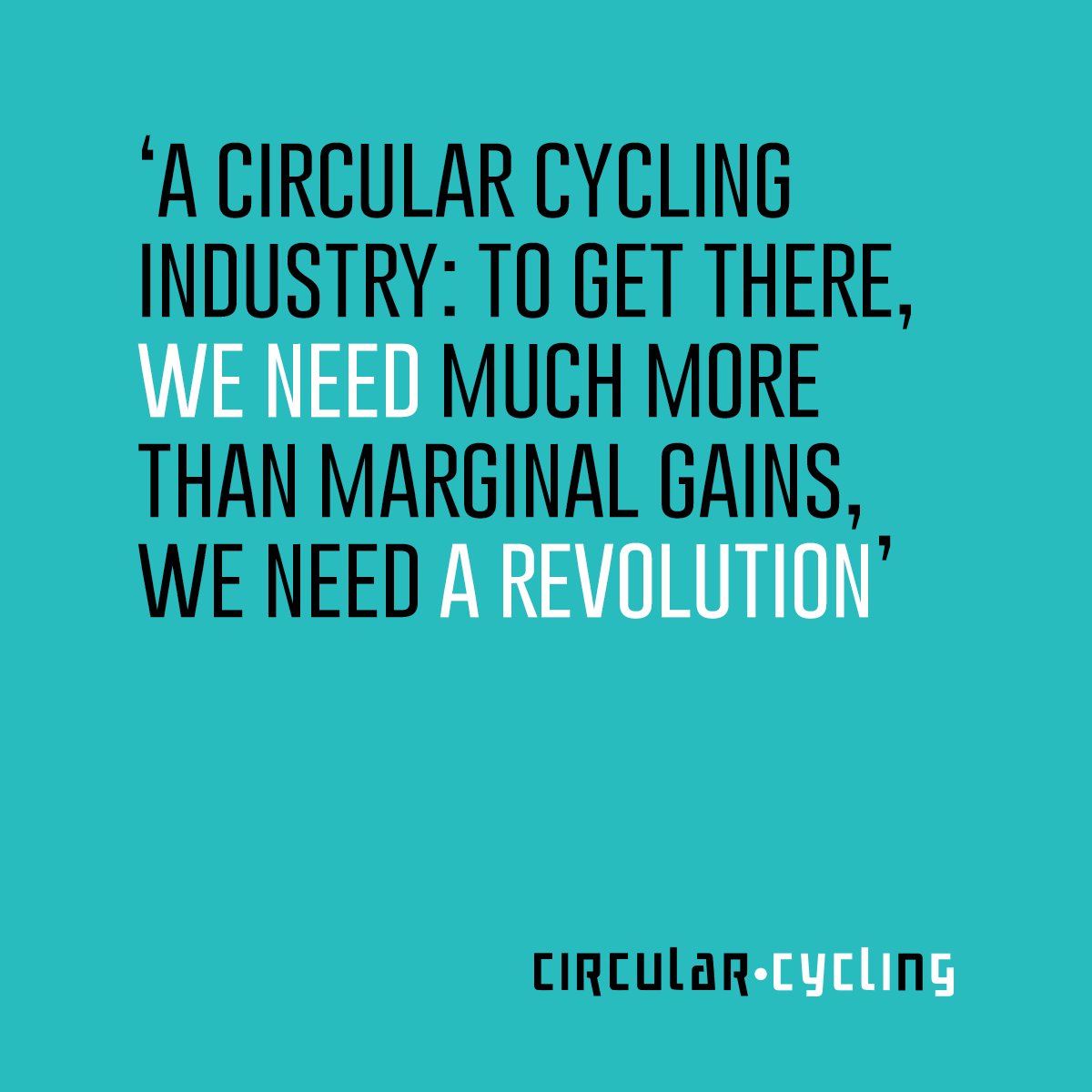 Circular Cycling
— Our dream is to ride the 'bike of the future.'
One that adds nutrients to nature while we ride; a bike built without finite resources and without waste that ends up in the environment.
There are four reasons why your company should act now:
1. Brand continuity requires innovation, and innovation requires focus and creativity. Focus arises from the need to develop circular products, while creativity comes automatically with such a radical new direction in product design.
2. Consumers' attitudes towards brands are changing. More and more consumers are looking for sustainable alternatives; the market for organic food is growing fast and there is hardly a big outdoor clothing brand left without a proper sustainability strategy, because consumers are inclined to pick the more sustainable of the available products. Inaction will result in the loss of market share to other brands that will start offering products with a lower environmental impact or, even better, with environmental benefits.
3. Governments are changing regulations to realise a circular economy. The EU Green Deal on Climate Change and Circular Economy lay out how the EU economy is going to be impacted. Every month sees more regulations being introduced that impact the cycling industry. From environmental impact disclosure (CSRD) to battery recycling, to carbon taxation made inside, and on products entering the EU.
4. If we fail to make the transition towards a less resource-intensive production system, we will reach a point where material sources will be depleted and materials will become more expensive. This will have severe consequences for global stability and wealth.
The COVID-19 pandemic and the war in Ukraine have shown how a prosperous industry is also needs to be a resilient industry. The circular economy will help becoming less reliant on fragile global supply chains by continuously circling materials from product back to resource.